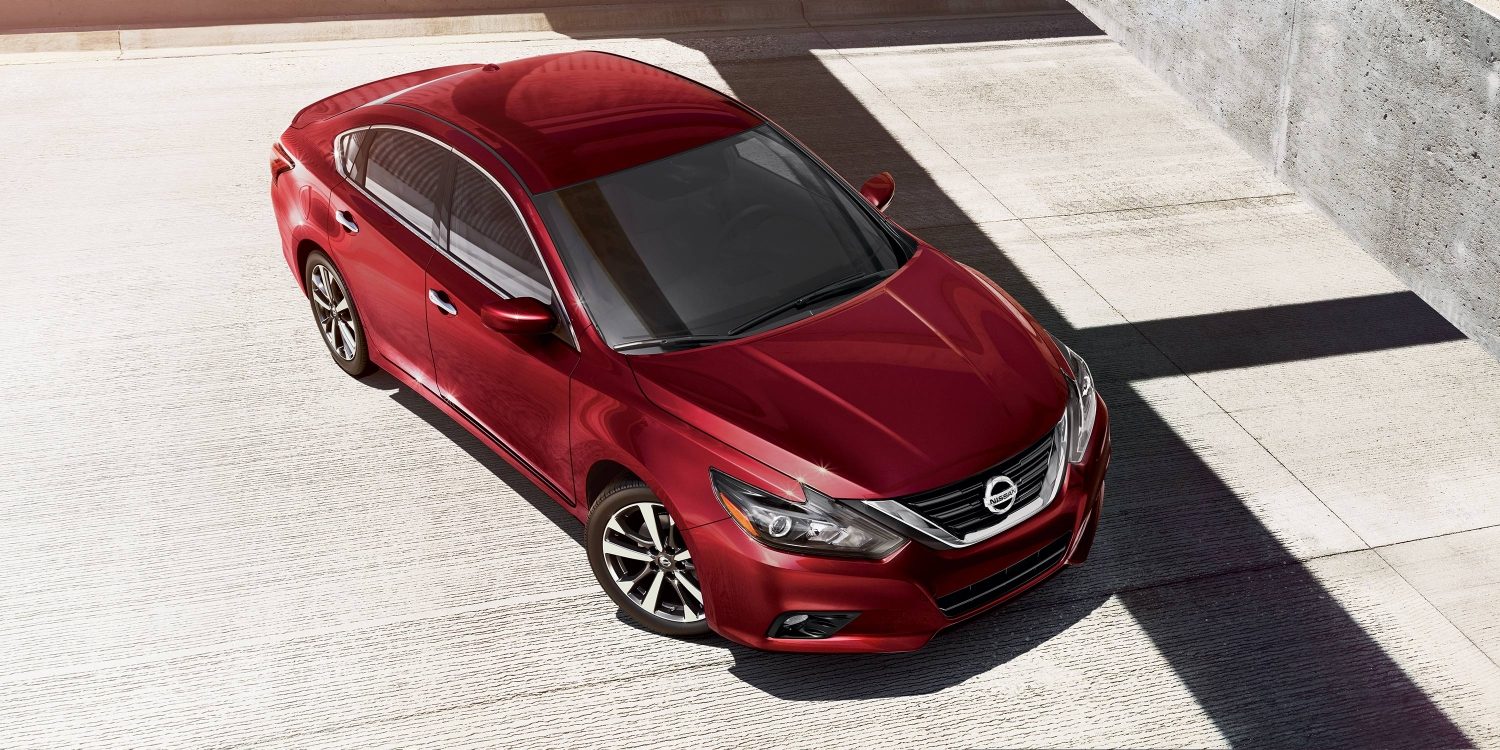 The midsize sedan is the go-to choice for many families, and it's easy to see why. Roomy sedans provide space, safety and efficiency all at a wonderful price. If you're in the market for a midsize sedan, we've got an incredible option for you at Yark Auto Group in the 2018 Nissan Altima. The 2018 Nissan Altima is one of the most exciting options in the mid-size sedan segment thanks to it's unique design, powerful engines, and impressive technology. We invite you to stop in for a test drive at Yark Auto in Toledo, OH today!
The Altima's Design Impresses
The exterior design of the 2018 Nissan Altima is crafted to delight the eye while cheating the wind. Aggressive headlights lead to flowing lines that run down the side. The Altima is bookended by stylish LED taillights.
The Altima has Power to Spare
Under the hood, the Nissan Altima offers an efficient four-cylinder engine that delivers 179 horsepower. Its competitors offer four-cylinder engine with similar power, 185 horsepower in the case of the 2018 Hyundai Sonata and 192 horsepower in the 2018 Honda Accord. Where the competitors fall behind is in max horsepower. Neither the 2018 Hyundai Sonata nor the 2018 Honda Accord offer a V6 engine. The Altima delivers an invigorating 270 horsepower from its 3.5-liter V6 while the Accord can only muster 252 horsepower and the Sonata only 245 horsepower from their most potent four-cylinder engines.
Impressive Interior of the Nissan Altima
On the inside, the Altima also impresses with 40 inches of front headroom and 45 inches of front legroom. To keep you connected on the go, the 2018 Altima is available with a powerful infotainment system that includes Android Auto™ and Apple CarPlay®. These systems make it a breeze to connect your smartphone and access apps and media through the touchscreen display. If you love an immersive listening experience the Altima is offered with a Bose® Premium Audio System with nine speakers.
Altima Safety
There are all sorts of hazards on the road, and the 2018 Nissan Altima is available with a variety of safety technologies to give you an extra hand. The Automatic Emergency Braking system senses your speed and the distance between the vehicle ahead of you. If it senses a potential collision, it can engage the brakes to avoid a crash or to help reduce the severity of a collision. Giving you a little less stress is the available intelligent cruise control which automatically adjusts your speed to keep a safe distance from the car in front of you. The Blind Spot Warning system will notify you when there is a vehicle in your blind spot.
Come find a Nissan Altima at Yark Auto
At Yark Auto in Toledo, OH, we love to serve people looking for fun vehicles like the 2018 Nissan Altima. If you're looking for an excellent car we invite you to visit us today!