When choosing your next sedan, it's easy to be overwhelmed by the number of choices you have in this saturated segment of the automotive market. Luckily for you, there are a select few standout sedans that will make your choice a simple one to make. Among those stellar vehicles is the 2017 Nissan Altima for sale at Yark Automotive Group in Toledo, OH. Without taking a test drive, it can be hard to get a feel for a car, but we'll do our best to show you how the new Nissan Altima stacks up against the competition.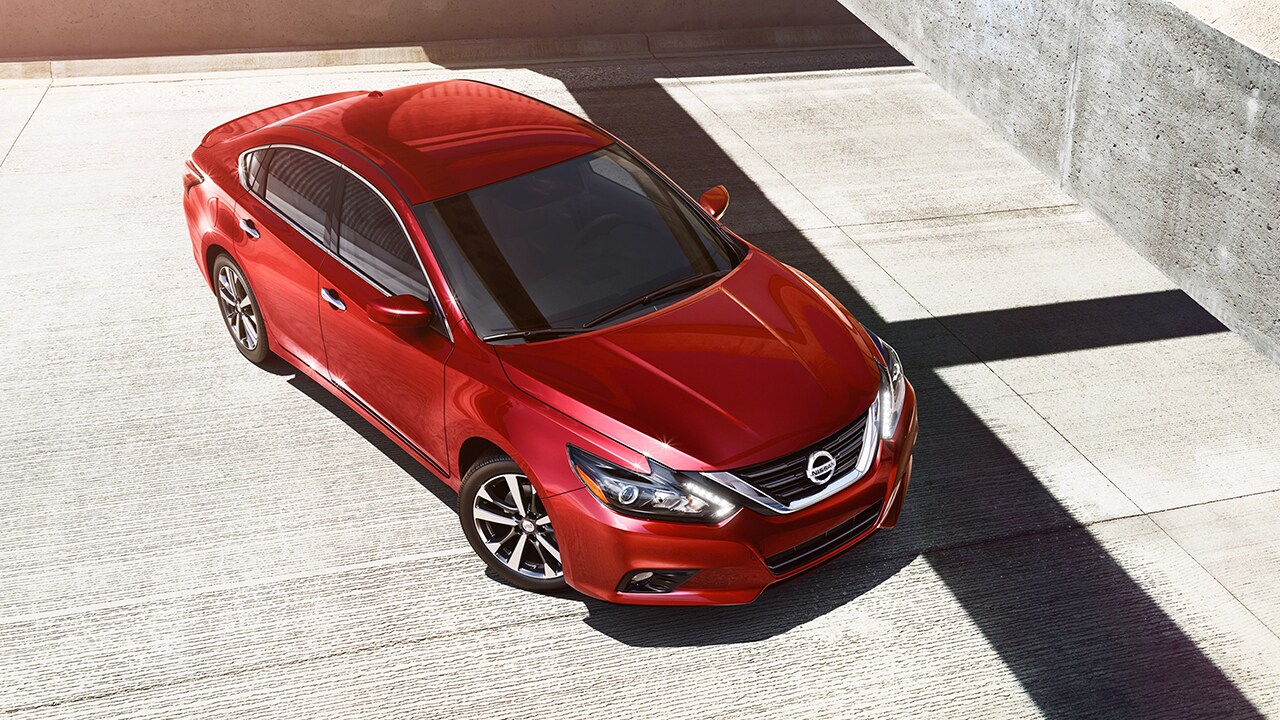 2017 Nissan Altima vs. 2017 Honda Accord vs. 2017 Hyundai Sonata Performance
In the full-size sedan segment, the 2017 Honda Accord and the 2017 Hyundai Sonata have historically been very heavy hitters. But the 2017 Nissan Altima still bests these vehicles in terms of fuel efficiency, safety features, ease of maintenance and in other regards. The 2017 Nissan Altima 3.5 SR comes standard with a 270-horsepower V6 engine with paddle shifters and manual mode. A competitively priced 2017 Hyundai Sonata trim can only muster 245 horsepower and even the most expensive 2017 Honda Accord model hardly bests the Altima, and it comes at the expense of an MSRP thousands of dollars above that of the Altima.
A performance feature found uniquely in the 2017 Nissan Altima is the Xtronic CVT. The Xtronic CVT transmission uses a pulley system to address some of the flaws found in traditional automatic transmissions such as those available in the Honda Accord and Hyundai Sonata. The Xtronic CVT eliminates jarring gear shifts and smoothly flows from one gear to the next. This smoothness helps improve fuel economy, acceleration, engine response time and reduces engine noise.
Driver-Assist Features
The driver-assist features available in the 2017 Nissan Altima are unmatched by features found in competing vehicles. With class-exclusive Predictive Forward Collision warning, the Altima monitors the distance between you and the vehicle in front of you. If the Altima senses an abrupt change in the lead vehicle's velocity, the driver is alerted audibly, visually, and the seatbelt is tightened, improving the likelihood a driver will apply the brakes in time to avoid a collision.
Test Drive the Nissan Altima at Yark Automotive Group
When you're ready to take the 2017 Nissan Altima for a test drive, come to Yark Automotive Group in Toledo, OH. Yark Auto is where you'll find an extensive inventory of new and used cars for sale in Ohio near Perrysburg. Whether you're coming from Ottawa Hills or Sylvania, you won't want to miss our great deals on makes including Chrysler, Subaru, Chevrolet, Jeep, Ram and Dodge.