Buy confidently at Yark Auto Group thanks to our Live Market Pricing system that makes sure you get the best price on the market! When you browse our vehicle inventory on the Yark Auto Group website, you're seeing prices as determined by our Live Market Pricing system, not prices arbitrarily set like other less-than-reputable dealerships may do. Our Live Market Pricing system polls more than 20,000 websites to update our prices hourly so you're always getting the best price for the great vehicles we've got for sale on our lots.  
When you come to a Yark Auto Group dealership you won't have to worry about stale prices on vehicles! Whether you're looking for a roomy, tech-filled new Chrysler Pacifica or a trusty commuter in the form of a pre-owned Toyota Camry, explore the prices available at Yark Auto Group. We poll competing businesses within a 500-mile radius to make sure the prices we're offering are representative of the local auto market and not inflated by far-off dealerships. Our Live Market Pricing levels the playing field so customers can easily find  a great price on a great vehicle they'll love driving every day.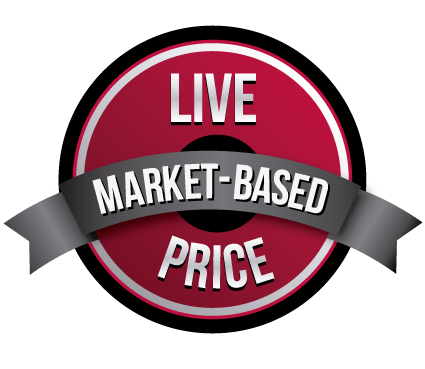 Live Market Pricing makes sure each and every one of our customers gets the best price.
There are no "pricing games" at Yark Auto Group

Our motto is "No Games, No Gimmicks!
Our prices are not artificially inflated in hopes of winning a negotiating contest with customers.
Since we've been in business for so long (more than three decades) we've developed a great judgment for what our customers want in a dealership. Our combined decades of experience and expertise mean we've arrived at Live Market Pricing as the best way to guarantee the best prices for our customers. Browse our deals and schedule a test drive at a Yark Auto Group dealership to talk to an expert associate about financing, service or anything in between! At Yark Auto, you'll find No Games, No Gimmicks.