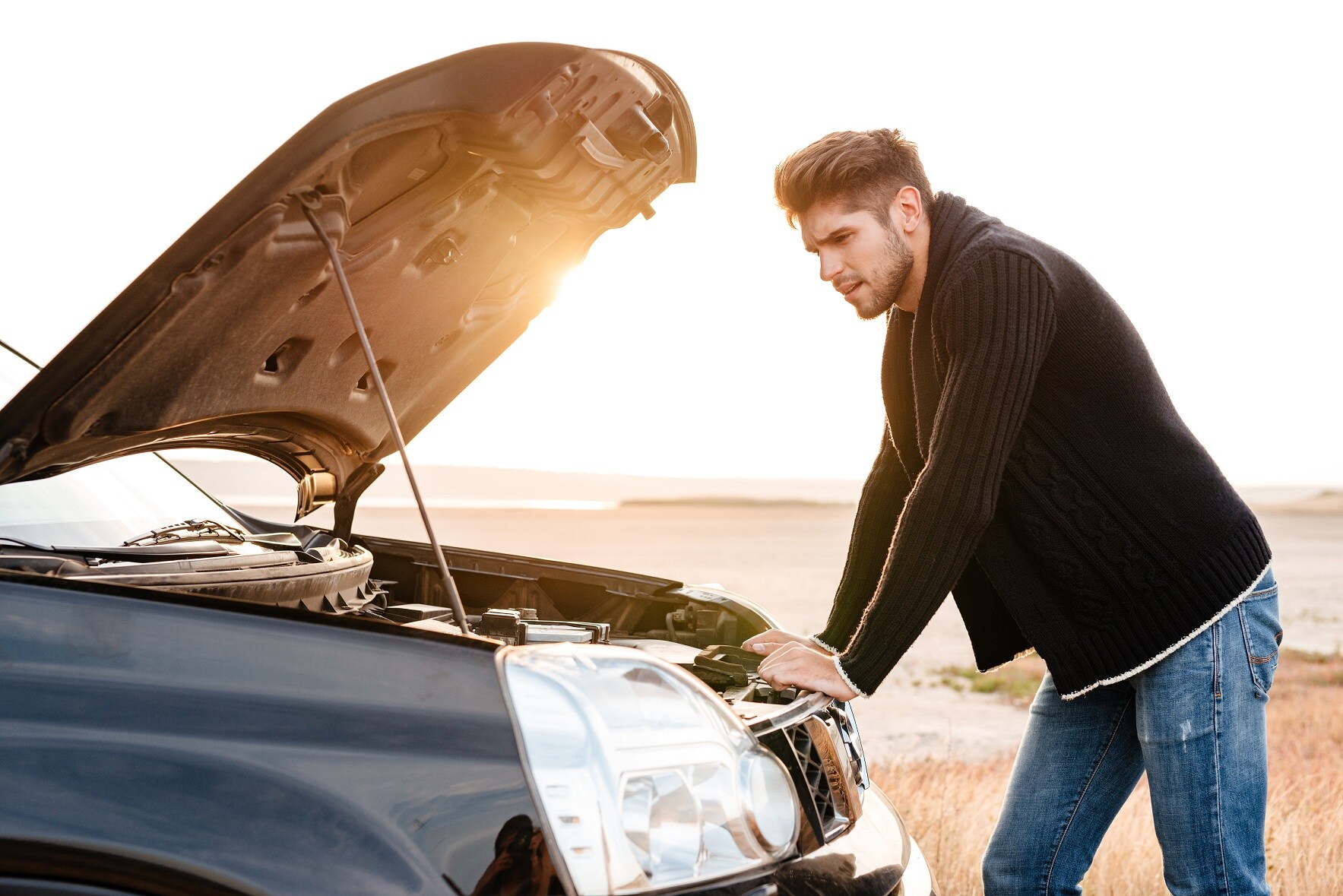 Your car battery is all-important for your vehicle reliably starting and running. Without a properly functioning battery, your vehicle may not start, may have issues while running and may leave you stranded. If you know the warning signs that indicate it's time to replace a car battery, you can save yourself time and money. Do not let yourself get stuck with a tow bill, emergency roadside service, or allow yourself to be put into harm's way. Take note of the following list and know when to purchase and install a new car battery.
Battery Failure Indicators
The following list covers the most common signs that your battery needs to be replaced. Keep in mind not all indicators may be present, and you may only notice one or two of the possibilities on this list.
Slow crank or no start – The vehicle may be slow to start or may not start at all with a failing or dead battery. Your lights and radio may still come on, as they take much less power than the engine does to start.
Dim lights or low electronic function – A failing battery may show itself when you first open your car door. The lights may be dim, and other electronics may show signs of low voltage.
"Check engine" light – Often a check engine light will illuminate if the vehicle detects low battery performance. You may also have a light for the battery itself which can illuminate as well.
Deformed battery – If the battery swells, melts, becomes overheated, leaks, or shows any signs of damage whatsoever, it needs to be replaced. This does not include minor battery cable corrosion. Corrosion happens to almost all battery cables eventually and can be cleaned off easily if kept in control. Extensive corrosion also may keep the battery from working properly if buildup occurs. Clean your battery terminals if this is the case before you turn to replacing the battery itself.
There are experts standing by to help if you believe your vehicle is showing signs of a failing battery. For all of your vehicle service in Toledo, OH, contact the experts at Yark Auto Group. The specialists at Yark Auto Group will be able to help you service your automobile's aging battery, or help you purchase a new one for the vehicle. If its time to trade up, talk to a sales expert about getting into a new or used vehicle.