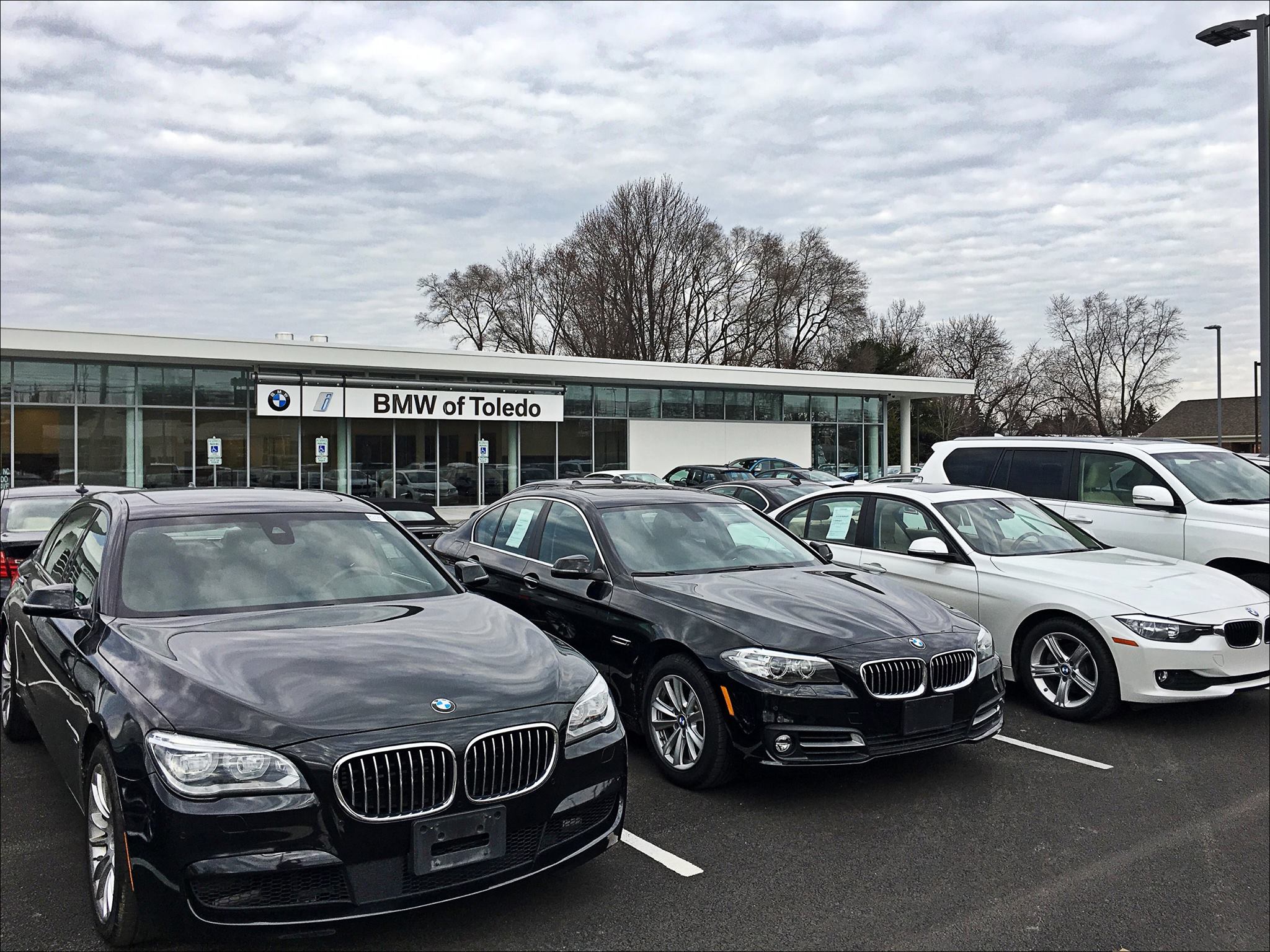 BMW of Toledo, Yark Automotive Group's stellar BMW dealership, recently held a grand-opening celebration aligned with the refined luxury of the vehicles it sells. Those in and around Toledo were invited to come and explore the bright, spacious, open-design showroom, body shop, and a customer service area that are all under one roof at BMW of Toledo's new location.
The new dealership is located at 7600 West Central Avenue in Toledo, OH. Come visit us today!
BMW of Toledo Launches with Party Fit for VIPs
With a complimentary car wash and valet service offered for guests of the grand-opening brunch, the event was packed with BMW owners and enthusiasts alike. Cocktails and canapés were served, although most at the party were more interested in checking out the stunning new showroom. The launch party was attended by people of all ages and included guests from BMW of Dallas. A display of BMW merchandise for sale at the new dealership includes T-shirts, mugs and key chains, so you can wear your BMW pride everywhere!
BMW is a premier brand name that is synonymous with German engineering and European design, and BMW of Toledo has an impressive range of the most popular models in its new showroom. There's something for everyone with BMW, whether it's for practical family journeys or for cruising on the freeway.
BMW of Toledo sets itself apart from the competition because of the high level of customer service delivered. After-sales services are just as important as the sale itself, and that's why we have such a strong commitment to building relationships with our customers. Why don't you come and visit our new showroom and take a closer look at the stunning vehicles in BMW's model range?
Yark Auto Invites you to Browse our Inventory at BMW of Toledo
If you're interested in finding out more about the impressive BMW auto range, you should come to our new BMW dealership. We have an excellent inventory of BMW vehicles for sale in Toledo, OH, and with our fantastic after-sales service, you'll be sure to find what you're looking for in your next car. When it comes to the BMW brand, our experience and knowledge is second to none. Visit our Toledo, OH, BMW dealership to test drive a BMW in Ohio today!