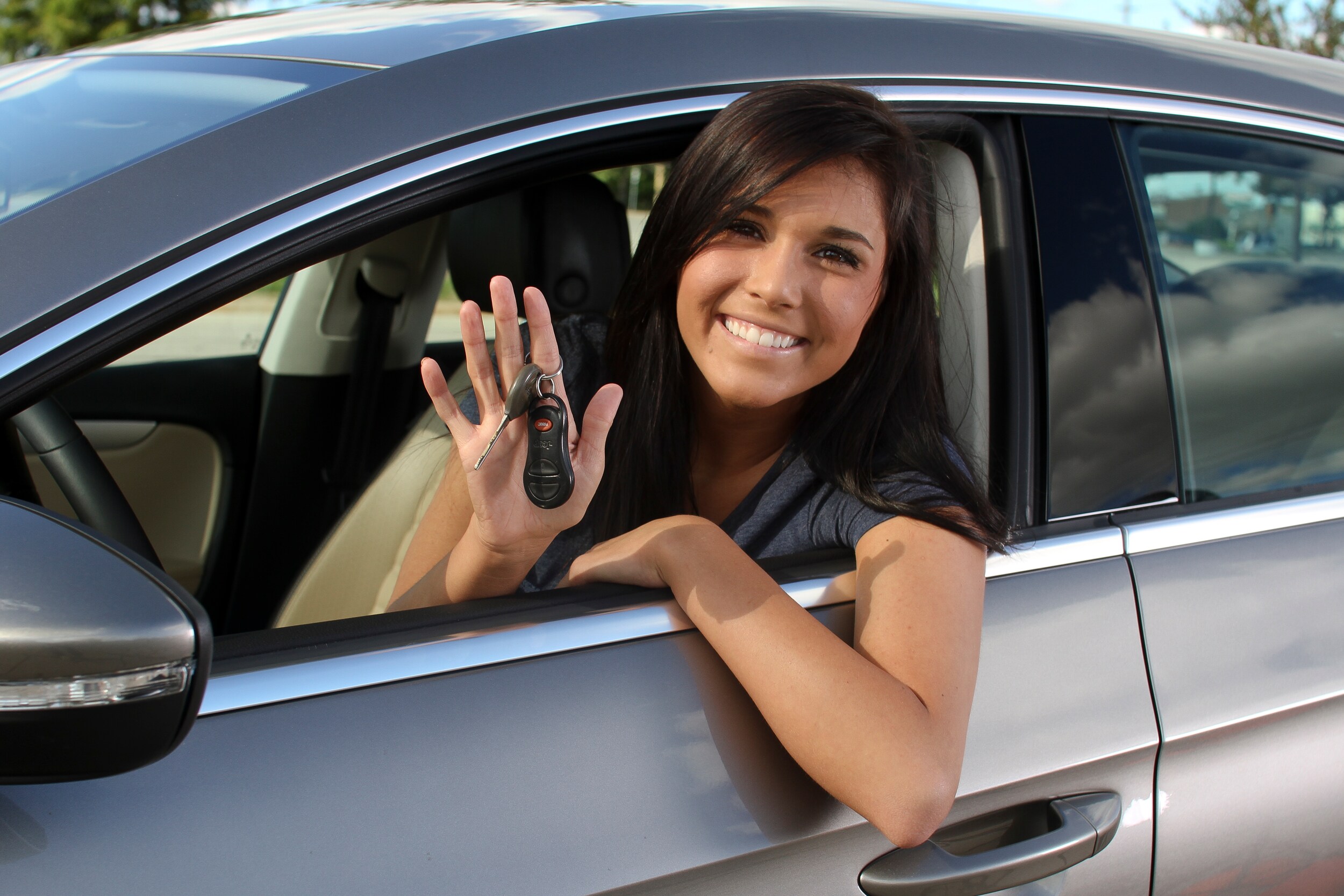 With graduation season upon us, many recent grads are going to climb into a car of their own and head off to college or their first job. It's great when your kid takes their first step towards adulthood, but this new independence is not always so great for a parent's anxiety level! You may constantly worry that your teen's inexperience will cause him or her to be unsafe on the roads, but you know that your kid will never become a better driver without practical driving experience. Here are some examples to set and tips to pass on to your teen to make this transition to independence easier for both of you:
Always buckle up:

It's obvious from a parent's standpoint, but unless you're in the practice of wearing a seat belt yourself, a seatbelt is not something your teen is likely to recognize as important. So, if you're not buckling up each time you're driving, start wearing a belt on every journey to set a better example. This isn't limited to only the driver – every passenger should be safe.

Never drink and drive:

Make this a cast-iron family rule. Make it very clear that there is no "safe" amount to drink when you're behind the wheel. Keep in mind that teens who have witnessed their parents drinking before driving – even one glass – are much more likely to copy that behavior themselves.

Don't carry too many passengers:

Again, this sounds obvious but is not often in a teen's mind when they're giving their friends a ride. Tell them there's a very good reason there are a certain number of seats in cars and that it's dangerous to try and fit more people inside than the car allows. It's also against the law in many states.

Limit distractions:

Anything like texting, chatting on the phone, taking selfies while driving, (yes, this happens) or even getting into a heated debate with your passenger can be a dangerous distraction while you're driving. Any reason for you to take your eyes off the road is a recipe for disaster.

Slow their roll:

A teen driver will probably be tempted to push the speed limit and put their foot down from time to time. Remind them to use caution and that speed limits are set for a purpose. If you'd like to keep track of your teen's speed, explore products that plug into your vehicle and broadcast a vehicle's speed to your smartphone or to get alerts when a vehicle is taken above a preset speed limit.

Wait before driving at night:

It's well worth it to advise your teen to get more practical driving experience under her belt before driving at night. According to research, teen drivers have three times the chance of crashing at night due to inexperience.
Looking for the Perfect car for your Teen? Come Down to Yark Auto Group!
As an established dealership, we have significant experience of finding the right first car for teen drivers. One of the best ways to keep a teen driver safe is to ensure they are driving a mechanically sound car. We have a great range of previously owned and new cars for teens in our inventory that are perfect for practicing early driving skills. We also have fantastic after-sales services to ensure your vehicle is always well-maintained. If you want to find a great car for a teenager, come down to Yark Auto Group!