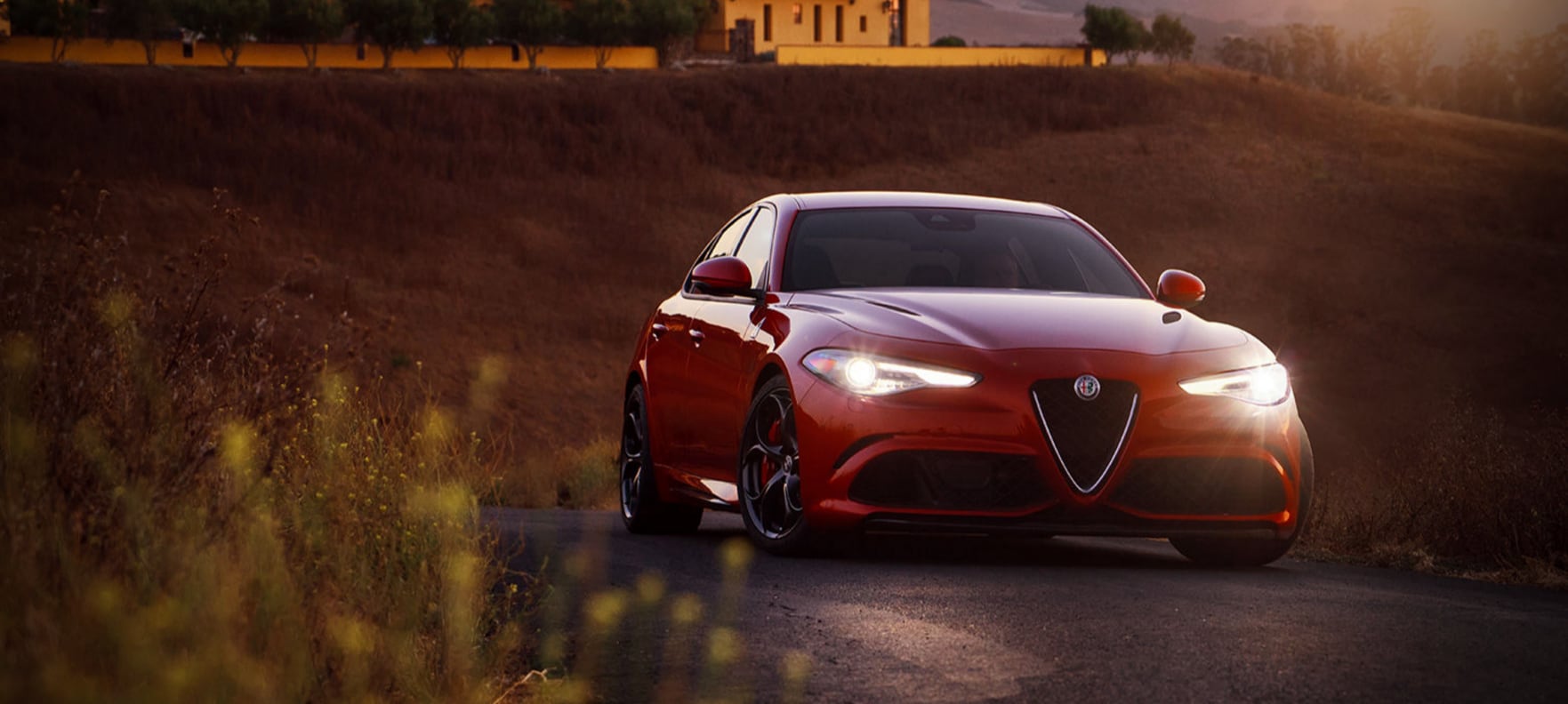 If you're an avid fan of pro football, you may have seen the gorgeous Alfa Romeo Giulia in recent ads featured during the big game in February. You couldn't miss it even if you wanted to. There are no two ways about it: it's a stunning midsize luxury sedan that perfectly balances performance with creature comfort. Want to take a look at it for yourself in person? Come and visit us at Yark Auto. We just received it, and it has to be said, it's a lot prettier in real life than it is in pictures and on screen. You can only imagine how breathtaking it is in person.
A Design Reminiscent of the Past
Alfa Romeo is back with a vengeance and the new Giulia cements the brand as a major player in the performance scene. After the beautiful 8C and the sportscar-beating 4C and the ever so exquisite Giulietta, Alfa put some of that knowledge and experience into producing a car that not only will compete with the best German and Japanese luxury cars, but will beat them at their own game. Yes, we're talking about the new Giulia. Using modern Alfa design language with elements from the 8C and 4C, it's surely the most attractive midsize sedan ever conceived.
Unprecedented Performance
Offered with a 2-liter turbocharged gasoline, producing 280 horsepower, it has more than enough punch to pulverize its rivals. Should you want more power, the 2.9-liter twin-turbo V6 in the Quadrifoglio model will definitely suffice. With 505 horsepower, it's got more raw power than the M3 or C63 AMG. With state-of-the-art suspension and a best-in-class chassis, it can outrun those luxury cars in the corners as well.
If you want to learn more about the Alfa Romeo Giulia's pricing or performance, or are looking to buy an Alfa Romeo Giulia, don't hesitate to give us a call or stop by Yark Auto.