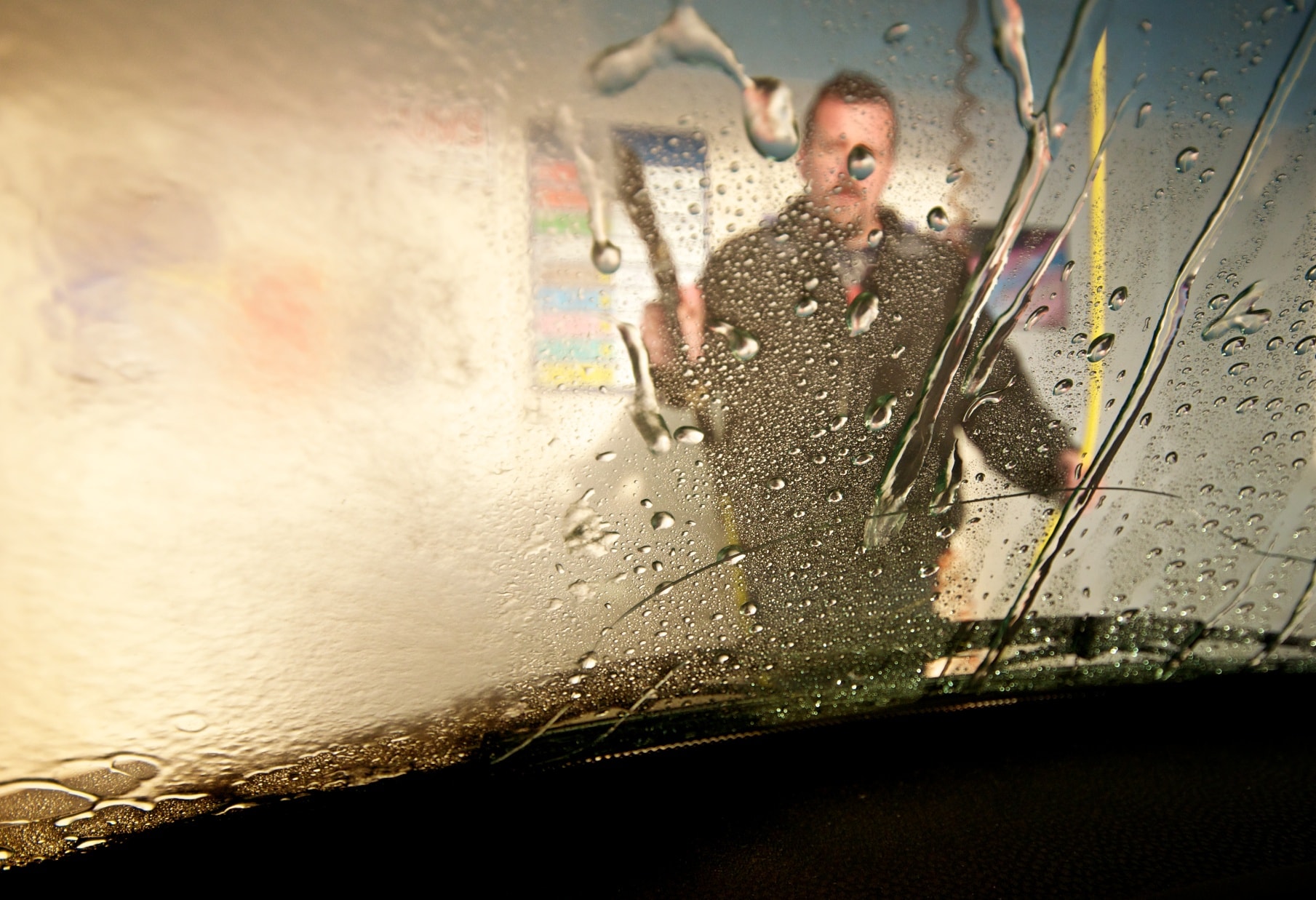 (Photo: "40+115 Car Wash" by bark is licensed under CC BY 2.0)
With spring finally on its way, you'll probably be spending a lot of time in the garage … but not because you're working on your car. As part of your annual spring cleaning, between stocking away Christmas decorations and winter coats, it's a great idea to give your vehicle a thorough scrubdown.
You're probably glad winter will soon be over and your vehicle is too. Wet and snowy roads will soon be gone and dry, and warm days are on their way. But before you can really enjoy the sunshine, you'll have to clean up all the mess and muck those wet winter roads caused in places on your vehicle you might not even think to look.
Cleaning the Inside of your Car After Winter
One of the biggest contributors to interior messes and damage is moisture. With rain, snow and condensation rampant in the winter, it's extremely important to get the interior of your vehicle nice and dry.
Empty, inspect: Get your vehicle as empty as possible by removing clothing, trash, floor mats, seat covers and anything else that will get in the way of cleaning interior fabric or plastic. Once your car is cleaned out, inspect each component, making a list of damaged or worn-out parts you may want to replace. Whether it's a burned-out dome light or a broken seat belt, it's a good idea to have a list ready for the next time you're at the auto parts store or the dealership for regular service.
Washing Windows: Use a non-ammonia automotive window cleaner and follow the directions on the bottle to clean your windows, rear-view mirror, display screens and gauge cluster. Remember to roll down your windows slightly to clean the top inch that you can't reach with the windows rolled up. If desired, you can later apply a rain-repelling spray after washing your car to help improve visibility during those April showers.
Cleaning Fabric: Winter can take a toll on the fabric in your vehicle thanks to water and mud being tracked in from clothing and shoes. Vacuum any dirt or salt from every crack and crevice inside – this may take a while – including under seats, in seams and other hard-to-reach places. Make sure to thoroughly vacuum the carpeting on the floor of your vehicle and inspect it for moisture. If you've recently driven through a deep puddle, it's possible some water may have come up through small holes in the bottom of your vehicle and soaked into your floor. If your vehicle's floor is moist or wet to the touch, use a wet-dry vacuum or a carpet shampooer that can suck up water to get every drop out. Use warm water and a gentle cleanser to clean your seats.
Wiping Down Your Console/Dash: Again, a gentle cleanser is best for your dash board, the center console, cupholders and other plastic components in your car. Avoid household cleaners as they are often too harsh for the material inside your vehicle. Special-purpose automotive interior cleansers are a safe bet. Ready your cleanser, towels, cotton swabs, toothbrush and any other tools you may think you'll need for your unique job and go at it. Take your time and don't use force, and you'll have those hot chocolate stains cleaned up in no time.
Vehicle Exterior Spring Cleaning
Scrub Down Tires/Wheels: Your wheels and tires most likely take the biggest beating in the winter and it's important to give them a thorough cleaning before lasting damage is done. If you've got hubcaps, remove and deep-clean them and the wheel underneath. Get in there with a wheel brush and a special-purpose wheel-cleaning solution to make sure any harmful deposits are scrubbed away. If you have winter tires on winter wheels, you can easily clean your wheels once they are removed and your regular wheels are installed. While you're down there, be sure to scrub away caked-on mud and gunk from inside the wheel well, splash guard and lower fender.
Wash, Wax and You're Done!: Apply some extra meticulousness to your usual car-washing ritual, especially on the lower half of your vehicle that's more exposed to mucky winter conditions. When it comes to the underside of your vehicle, unless you have the right tools or are supernaturally flexible, you'll probably have to visit an auto detailer to get a deep undercarriage cleaning. Once you've got the big-picture stuff taken care of, concentrate on the small stuff including your mirrors, wheels and windshield wipers. Now is also a good time to top off your windshield-cleaning solution!
Visit Yark Automotive Group!
If you need supplies, advice, parts or service this spring, visit a Yark Automotive Group dealership in Toledo, OH! We'll be happy to help you take care of your vehicle so it lasts as long as possible! When it's time for a new vehicle, we have a huge inventory of new and used vehicles ready for you to browse.