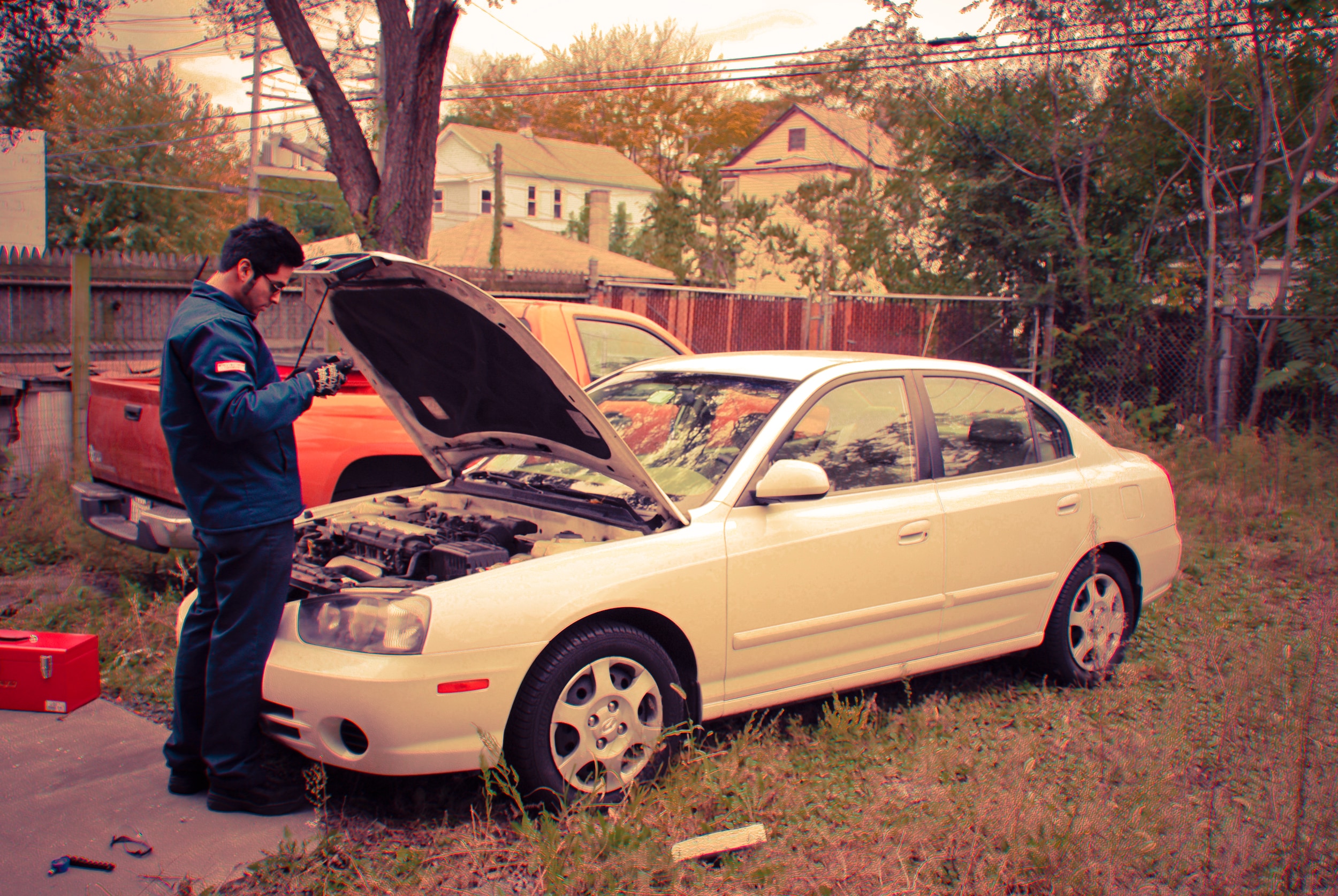 "Mechanic" by : : w i n t e r t w i n e d : : is licensed under CC BY 2.0
April is National Car Care Month and if you want your car to take care of you, you need to take care of your car. April was chosen by the Car Care Council as one of the two national car care months because it marks the end of winter and the beginning of warmer weather. Winter weather often causes you to overlook minor problems with your car, plus the weather and road conditions can take their toll. Yark Automotive Group wants to take a minute to provide you with some great car care advice to make the rest of your year go as smoothly as possible.
To keep your vehicle in great shape you need to take care of it, and taking care of our vehicle doesn't just mean keeping it clean – you also need to maintain it. The best way to maintain your vehicle is to perform regular maintenance on it at least once a year. Routine maintenance can be performed by a certified technician or you can do it yourself. For those who choose to do it alone, we have all the car care supplies at Yark Auto you will need.
How to Keep your Car Running Smoothly in Ohio
For those of you that want to do it on your own keep reading our how to make your car last car maintenance tips:
Check your fluids. There are more types of fluid than just engine oil. Fluids include washer fluid, coolant, transmission, brake and power steering.

Change your oil. All engines have their own engine oil requirements; consult your owner's manual for the manufacturer's recommendation. Changing your oil too often can be expensive and wasteful and changing your oil too rarely can leave your vehicle vulnerable to damage.

Inspect hoses and belts. Look for signs of excessive wear, cracks, brittleness, or fraying. Hoses and belts should be tight, not loose. Replace worn hoses and belts as needed.

Check your brakes. Ideally your brakes should be checked with each oil change. In addition to your brakes, inspect your rotors and drums. Your brake system should be checked once a year.

Check your tires for bald spots, as well as bulges. Inspect the tread and tire pressure. Replace worn or damaged tires.

Inspect your battery and battery connections. Connections need to be free of corrosion. Swollen batteries need to be replaced.

Check lights inside and outside your vehicle. Replace any bulbs that no longer work.

Wipers need to be replaced every six months for best results.
Leaking fluid? Squealing brakes? Worn out tires? Check engine light came on? Visit Yark Auto in Toledo, OH, today for all your car service needs! Whether you're coming from Perrysburg, Ottawa Hills or Sylvania, OH, we've got a service garage staffed by expertly trained technicians who can handle any car repair need you have!