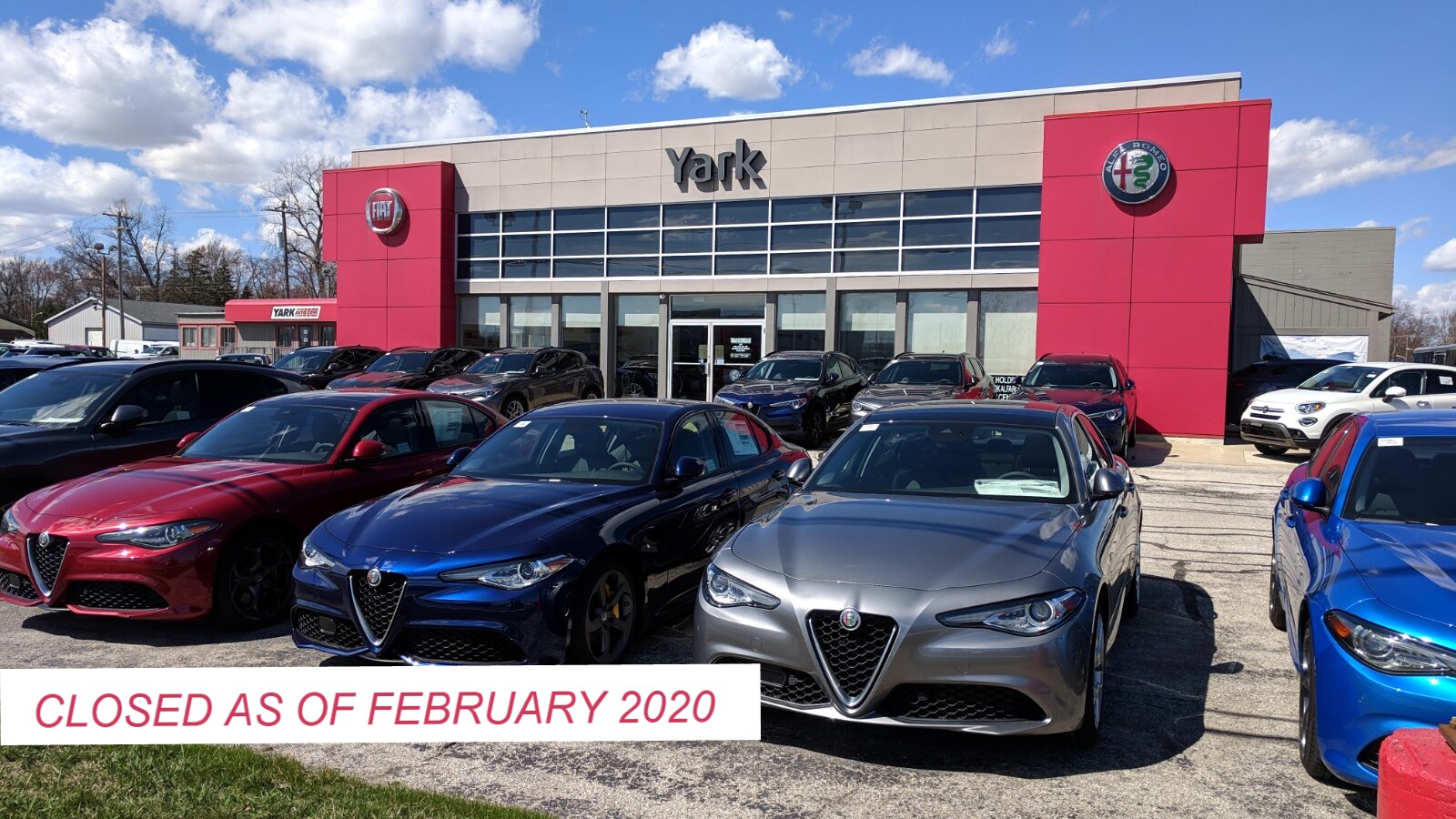 Dear valued customer,
We would like to thank you for your patronage and loyalty to Yark Automotive Group. We regret to inform you that as of January 31, 2020 Yark Automotive Group will no longer be representing the Alfa Romeo brand in the Toledo market area.
The decision to no longer offer the Alfa Romeo brand of vehicles was a difficult one. Our mission is to provide an unmatched, world-class automotive experience, and serve NW Ohio & SE Michigan the best way we can with a diverse vehicle lineup. Unfortunately, the Alfa Romeo brand did not meet our expectations for volume and as a result was not an economically sustainable business in a market the size of Toledo, Ohio.
We hope that we have been successful in providing you excellent customer service. Inorder to try and make this transition smoother, non-warranty service of your Alfa Romeo vehicle will still be available at Yark Chrysler Jeep Dodge Ram Fiat. Please call (419) 842-7485 for an appointment. We will have a limited number of Alfa Romeo loaner vehicles to be reserved in advance until the end of 2020.
We have also made an arrangement with Golling Alfa Romeo in Birmingham, Michigan to provide you with any needed warranty service as well as answer any Alfa Romeo vehicle questions that you might have. Like Yark, they have an excellent reputation of customer service and will do everything they can to provide the best service on your Alfa Romeo vehicle. They can be reached at (248) 502-0880.
Again, we are grateful for your business and we value you as a customer. We hope to be able to serve you in the future. Should you have any questions or concerns during this transition, please do not hesitate to contact your salesperson.
Sincerely,
John Yark
President